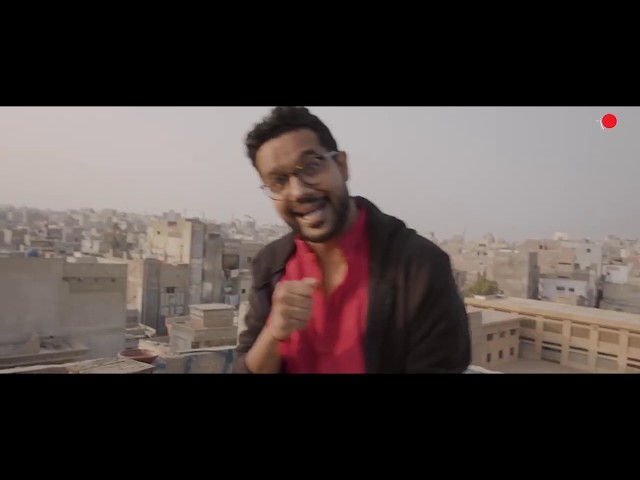 TOP PAKISTANI SONGS OF 2019
TRIBUNE TAKE
The Express Tribune nominations included original music videos released between December 15, 2018, and December 8, 2019. The purpose of taking original musical videos into account was to encourage those artists who continue to release music videos despite increasing financial constraints. However, this takes away from some brilliant music that is available only as YouTube audios or just streaming links.

Another factor to consider was whether corporate-backed music should be included at all. If not, then what about some of the exceptional talent being churned out by Nescafe Basement and Pepsi BoB? How about a separate category for OSTs? Having a bigger jury (which grew from four to seven this year) helped us to further scrutinise our selection criteria. We will surely factor in all the suggestions in our future lists.

A total of 55 music videos were made available to our jury members. They were then given about 10 days to compile a list of their own and suggest new songs. All the top-20 lists were then compared and the songs which appeared in the lists of four or more jury members were then shortlisted. This selection formed our final Top 20. The jury was then given 24 hours to give each song a ranking, and our final list was based on these votes. Jury members who did not participate in this stage had choices overruled. Furthermore, the special mention category recognises those songs which appeared the most frequently on the lists of our jury members. As a result, no song was ignored and the process remained transparent.

We sincerely thank all the jury members for their time, patience and, above all, suggestions to improve this yearly feature. Now it's your turn to vote and pick the people's choice top-20 songs!
20 - Chal Raha Hoon Mae - Umair Jaswal / Coke Studio
Although the latest season of Coke Studio failed to create buzz, hardcore fans did rejoice due to the show's shift towards a no nonsense simplistic approach. Chal Raha Hoon Mae embodies that more than any other track. With this song Umair Jaswal may have finally left behind his heavy metal roots, much to the dismay of his old fans.
19 - Karle Jo Karna Hai - Ali Gul Pir
Perhaps the most talked about song of the year, Ali Gul Pir' s 'Karle Jo Karna Hai' may have introduced diss tracks to the mainstream. The song reveals a new side to Ali Gul Pir which is much angrier and 'gangsta'. While Ali Gul Pir's delivery is better in this song compared to his other tracks , it still has room for improvement. Nonetheless he's in the right direction and hopefully will evolve more musically in 2020.
18 - Sarapa - Abida Parveen / BazmeRang Chapter 1
It's hard for a legend like Abid Parveen to disappoint. Sarapa is the first Ghazal from BazmeRang Chapter 1 and is nothing short of bliss to the ear.
17- Zindagi - Jasim Haider & The Pindi Boys
The track does indeed prove that 'less is more'. Zindagi is a song that can drive the lsitener towards self contemplation without delving in too deep.
16 - Raat Shabnami - Strings
The song is a refreshing treat for Strings fans, with it's blade runner-esque music video complimenting it very well.
15- Ishqa Laga, Man Jaga - The Sketches
The song as intended makes you want to move past the material noise of urban life to be closer to nature.
14- Laapata - Abdullah Qureshi
Both the song and the accompanying video offer something new to Abullah's audience and needless to say they don't disappoint.
13- Tu - Sadaat Shafqat Amanat Ali / Bossmen Sessions
Being the son of Shafqat Amanat Ali and grandson of Ustaad Amanat Ali, Sadaat's vocal mastery doesn't come as a surprise. Him however blending classical vocals with new wave sounds rather flawlessly is indeed a feat that allows him to break away from his father and grandfather's shadow.
12- You And I - Saba Jaswal featuring Abdullah Siddiqui
Saba and Abdullah's You and I definitely puts EDM on the map as far as the mainstream in Pakistan is concerned.
11- Bol Hoo - Soch the Band ft / Nescafe Basement season 5
This season of Basement may be described as lack luster however Bol Hoo was one track that went against the grain.
10- Charaasaazi - Ali Hassan / BigFoot Music
Both BigFoot Music and Ali Hassan made their debut with the song proving once and for all that fusion music doesn't require a stamp of approval from a beverage brand.
Atif Aslam is one of the pop stars of Pakistan that could be described as a 'student of the game'. This very attribute is the reason for the longevity of his career with 12 Bajay showing that he is not hesitant to learn from the indie scene which ironically loathes everything he represents.
8- Sitaron Se Aagay - Abbas Ali Khan
As the name suggests, the song is definitely out of this world with Abbas adapting well to new age pop grooves.
Pari according to the band itself is a song that is personal to each member which shows. The song is testament to the fact that the band has matured a lot since winning BOB back in 2017.
6) Kaghazi - Poor Rich Boy
With Kaghazi Poor Rich Boy may have finally escaped out of it's indie shell. However unlike others it did so without compromising it's signature sound.
5) Ishq Kamal - Chand Tara Orchestra / BigFoot Music
With its unique blend of Western folk and Eastern classical the collaboration between BigFoot Music and Chand Tara Orchestra is a treat to the ears.
4) Lafz - Auj / Battle of the Bands
The most memorable track in an otherwise mediocre season of Pepsi Battle of the Bands.
3) Rung De - Chand Tara Orchestra
Rung De is an uplifting track by CTO that will make the audience dance and think at the same time
2) Raat - Auj / Battle of the Bands
While Lafz will be the track Auj is primarily known for, Raat showcases the band's diversity and depth.
1) Late Night - Shamoon Ismail
Lets just hope that 2020 is the year Shamoon Ismail finally gets the respect he deserves. Perhaps the most creative song-writer of current times has given us our song of the year and rightly so!
Vote for your favourite song
Sitaron Se Aagay - Abbas Ali Khan (52%, 24,172 Votes)
12 Bajay - Atif Aslam (25%, 11,497 Votes)
Zindagi - Jasim Haider & The Pindi Boys (20%, 9,190 Votes)
Sarapa - Abida Parveen/BazmeRang Chapter 1 (1%, 357 Votes)
Raat - Auj/ Battle of the Bands (1%, 289 Votes)
Lafz - Auj/ Battle of the Bands (0%, 233 Votes)
Bol Hoo - Soch the Band ft / Nescafe Basement season 5 (0%, 196 Votes)
Laapata - Abdullah Qureshi (0%, 167 Votes)
Pari - Kashmir (0%, 149 Votes)
Tu - Sadaat Shafqat Amanat Ali/ Bossmen Sessions (0%, 147 Votes)
Late Night - Shamoon Ismail (0%, 126 Votes)
Charaasaazi - Ali Hassan/BigFoot Music (0%, 96 Votes)
Raat Shabnami - Strings (0%, 78 Votes)
Chal Raha Hoon Mae - Umair Jaswal/ Coke Studio (0%, 69 Votes)
You And I - Saba Jaswal featuring Abdullah Siddiqui (0%, 30 Votes)
Kaghazi - Poor Rich Boy (0%, 23 Votes)
Ishqa Laga, Man Jaga - The Sketches (0%, 17 Votes)
Rung De - Chand Tara Orchestra (0%, 15 Votes)
Ishq Kamal - Chand Tara Orchestra/ BigFoot Music (0%, 11 Votes)
Karle Jo Karna Hai - Ali Gul Pir (0%, 11 Votes)
Total Voters: 46,873
Loading ...
The poll will end on January 01, 2020.
What the jury has to say…
Fasi Zaka
Culture critic and RJ
It's been a good year for music – a fitting start for the new decade. Even the corporate behemoths like Pepsi, Coke and Nescafe are all acting like foils to one another, serving up different content that is preventing, for now, the homogenizing effect of corporations: here is to hoping a really talented band like Auj don't suffer from the post win lethargy Pepsi has displayed previously with talent they were supposed to promote.
The music out this year has been richer in every respect, with classical, 80s synth and indie rock sensibilities coming out particularly strong with crossover appeal. My favourite songs this year that aren't on the list which deserve a listen is the straight-laced soft rock Gol by Uraan, Natasha Noorani's tongue in-cheek remake of Yeh Aaj Mujh Ko Kya Hua and a song we missed last year because it came out at the end of the year, Marijuana by Shamoon Ismail.
Natasha Noorani
Festival director with an MMus in Ethnomusicology from SOAS.
While corporate music still seems to be reigning supreme in terms of visibility and engagement, there have been some interesting independent/alternative releases this year. More music shows means more polished content sprouting from previously untapped artists. There also seems to be an increasing trend of marrying regional languages with contemporary pop arrangements and structures. Electro-pop paired with Punjabi has definitely been a developing movement. It has also been refreshing to hear younger narratives and voices in music stepping away from regurgitations of a dated local sound. While bands have increased, the rise of the solo artist whether in desi-pop, rap, indie or folk has been the most heartening to hear this year
Ali Raj
Journalist pursuing a PHD at Columbia University
2019 was better than the last several years. Artists are beginning to find an audience on YouTube, through individual releases and countless independent shows and series. As the selection here would show, there's less dependence on brands than there has been for years. Hip hop is coming to the fore and the experimentation with electronic music is very refreshing. The resurgence of rock is continuing, now with perhaps Pepsi's most bankable new find in Auj. Lyrical content has matured on the whole and artists are more at ease with the ghazal -- there's a new era of ghazal singing fast approaching
Zahra Salah Uddin
Freelance journalist based in Berlin
This year we saw more consistency in new releases and an eclectic mix of music from new Pakistani films and independent musicians. But one thing that our music industry makes sure remains a constant is that it is always a sausage fest. Although we saw a number of collaborations between singers, if we ignore branded music, we mainly saw female musicians on the sidelines. Although the criteria for this list included music videos, this year there were many different singles and some EPs released by artists on their own that deserve some love too.
Ebby
Director Content & Curation at Patari and based in USA
Rohail's comeback could not do much to Coke Studio, Pepsi BoB ran out of quality bands but Nescafe Basement made a fine comeback. Original music was brought forward by first season of Mausiqi, Bigfoot Music, BossMenn and Pepsi Rap Battle. The year saw a number of albums worth mentioning by; Abdullah Siddiqui, Shamoon Ismail, Paanch, Zulfi, Ammar Farooki and Umair Ali.
Raania Durrani
Interdisciplinary artist and founder Salt Arts
I watched twenty Pakistani music videos last evening, all released in 2019. I thought it would be easier to choose my top 5, it wasn't. What consistently came through was the unapologetic connections young artists are making to land, identity and heritage - across musical genres, while older artists explore time travel, nostalgia and memory pops as their visual direction. The depiction of now: city, urban landscapes, lights and shadows - are important anchors in the best work, answering questions and confirming the Pakistani space in the music of the rest of the world. The music and the videos I was drawn to, talk directly to the audience, telling stories and unlearning old methods of filling the space with so much that nothing remains in focus. Restraint wins.
Rafay Mahmood
Tribune Staffer and researcher
That Shamoon Ismail managed to carve a huge audience of his own and Meray Paas Tum Ho's OST became the most covered song of the year is enough to say that Pakistani music scene survived yet another year without getting extinct.