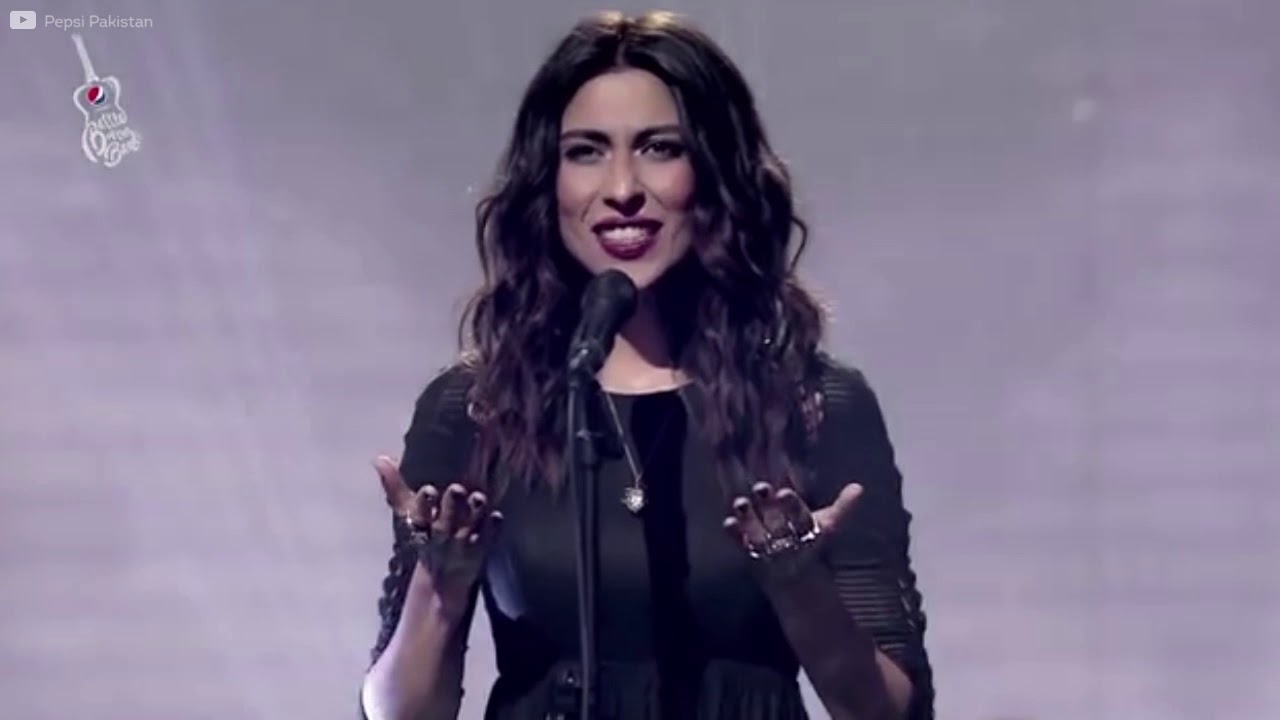 TOP PAKISTANI SONGS OF 2018
TRIBUNE TAKE
This was a year marked by young talent. While the regulars such as Sajjad Ali and Shuja Haider belted out one catchy melody after another, it was the new crop of musicians who made it to the finishing line.
Umair Jaswal released his first independent solo video Na Rahoon and Jimmy Khan his debut album Titch Button. There was no shortage of songs with tongue-in-cheek lyrics as well. Abdullah Qureshi celebrated his blues with the Kaali Santro and Ali Aftab gave a melodic ode to Pain Di Siri fame, Khadim Rizvi. As far as the battle of the fizzy drinks is concerned, Coke Studio took a plunge this year with only one song making it to the final 20 and Pepsi raised the bar big time by releasing powerful original numbers.
Overall, the year was full of experiments, some of which obviously failed. But the ones that succeeded in making it to our list were not easy to pick and choose either. The rule was to entertain original songs that were released along with a music video in 2018. All tracks released before December 5 were included while the rest will be considered for the list next year. Ali Raj, Ahmer Naqvi, Fasi Zaka , Rafay Mahmood, and Zahra Sallahudin were among the jury members who voted for their favourites and helped us compile this list.
Now is your chance to vote for your song and contribute to the top 20 Pakistani songs of 2018. The new, rearranged list will be published on January 1, 2019, as the voting closes on December 31, 2018.
Strings have been the most prolific act of the year. They have released back to back videos and their fifth track, Hum Dono is our favourite. Kudos to Ishaq Nazir for giving such a cool and ambient feel to the audio.
#19 Ma Behn Ka Danda by Garam Anday
It's a loud song about an important subject with the perfect video to complement its theme. With its catchy melody and angry lyrics, this song is the perfect anthem for women and a slap in the face of patriarchy.
Kashmir's latest was a lot more mature than their previous offerings, including the songs they performed at Battle of the Bands. Initially released as an audio track, Khwaab transformed into something grand and wholesome with this amazing video.
#17 Meri Dunya by The Sketches
The Sketches' soundtrack for Cake is one of the most soothing songs of the year. It's a sweet, mellow, easy listening and has its heart in the right place.
#16 Aasman by Aarish the band
They were kicked out of the battle of the bands for not being a very tight outfit. This was true for Aarish's performance on the show but the latest version of their song Aasman is much more complete and slick. Just like Bayaan, Aarish is a band that sounds so much better in the studio.
#15 Ikisvi Sadi by Biryani Brothers
It'll be apt to describe Ikisvi Sadi as a zone. The duo of Biryani Brothers offers a beautiful glimpse into the 90s while indulging into a fascinating commentary on shifting gender roles. The slow but melodic, ambient number is on-point for both its style and thought.
#14 Kabhi by Abbas Ali Khan
Abbas Ali Khan has always managed to retain a spot in our list of top songs. Kabhi is a slow but very melodious number that grows on you with time.
#13 Tasveeran by Ali Aftab Saeed
Ali Aftab Saeed knows how to write catchy songs. Couple that with his incisive understanding of Pakistani society and you'll get Tasveeran. The Punjabi ghazal is a melancholic account of passing times and the memories that come back to haunt you.
They may have not won the battle of the bands but they won the audiences with Roshni. Spectacular work on the vocals, a solid groove and creative songwriting easily make it the rock anthem of the year.
They may have come in to the limelight through Battle of the Bands but Bayaan has been making melodious songs for quite some time. Din Dhalay is dark, gritty and a very memorable track about confronting your inner demons.
#10 Allah Allah Bol by Ali Noor and Sanjana
Allah Allah Bol represents an important moment in Pakistan's music history. The guy who was the face of rock & roll for an entire generation gave up the guitar and picked up the headphones. The result is an exciting shift towards electronic music and an unforgettable chorus!
#9 Ilallah by Sounds of Kolachi
One wonders how a band with six-nine permanent members even manages to sustain a living? Well the answer is simple: exceptional songwriting. In terms of composition and musical arrangement, Ilallah has to be the most creative song of the year.
A YouTube comment says Kashmakash was one of the best-written songs of Battle of the Bands this year. We think it's one of best compositions of the year!
#7 Umeed-e-Karavan by Sami Amiri
Among the new breed of Pakistani hip-hop musicians, Sami Amiri from Balochistan stands out for his writing and performance skills. Produced as part of the Patari Original series, Umeed-e-Karavan is the finest rap song of the year.
#6 Resistance by Abdullah Siddiqui
The teenager who won over the industry with his take on Electronic Dance Music (EDM) is among the top 10 for this very catchy number. Resistance is a song about self-reflection that'll force you to dance. Yeah, that's an odd combination!
#5 Wah Jo Kalaam by Asrar, Shamu Bai, Vishnu
If there's one artist of the post Indus Music generation who managed to stay with us, it has to be Asrar. Also featuring the uber-skilled Shammu Bai and Vishnu, Wah Jo Kalam's soul lies in it is simplicity of execution and clarity of thought.
It is the seamless interchange between the build-ups and the breakdowns covered in insane guitar parts that makes Karakoram's music, both heavy enough for the head bangers and melodious for the sing-along crowd. Toofan is Pakistani rock at its best.
Meesha Shafi is a vocal powerhouse who pushes boundaries with every new song. Mein is a soulful pop song co-composed by Meesha and Xulfi and is bound to give you goosebumps.
#2 Gandi Si Building by Mehdi Maloof
This has to be the most matter-of-fact song of the year. Mehdi Maloof picks up an acoustic guitar and explains the average day in an apartment building. The song is a "20/20" as a jury member suggested and for all the right reasons.
#1 Saqi-e-Bawafa by Saakin
Saakin's debut song Saqi-e-Bawafa is hypnotic, to say the least. The haunting tune and strangely inviting video are perhaps why, but you don't quite know for sure. The song was voted for the top slot by three jury members and others didn't push it much further down. Saqi-e-Bawafa is The Express Tribune's song of the year.
Which of the above hits was your song of the year?
Saqi-e-Bawafa by Saakin (51%, 20,376 Votes)
Kashmakash by Xarb (35%, 14,041 Votes)
Aasman by Aarish the Band (4%, 1,784 Votes)
Gandi Si Building by Mehdi Maloof (2%, 938 Votes)
Din Dhaley by Bayaan (1%, 471 Votes)
Khwaab by Kashmir (1%, 401 Votes)
Ma Behan Ka Danda by Garam Anday (1%, 379 Votes)
Umeed-e-Karavan by Sami Amiri (1%, 337 Votes)
Resistance by Abdullah Siddiqui (1%, 284 Votes)
Toofan by Karakoram (1%, 202 Votes)
Mein by Meesha Shafi (0%, 189 Votes)
Roshni by Tamasha (0%, 156 Votes)
Hum Dono by Strings (0%, 133 Votes)
Tasveeran by Ali Aftab Saeed (0%, 131 Votes)
Ikisvi Sadi by Biryani Brothers (0%, 124 Votes)
Ilallah by Sounds of Kolachi (0%, 102 Votes)
Meri Dunya by The Sketches (0%, 70 Votes)
Wah Jo Kalaam by Asrar, Shamu Bai, Vishnu (0%, 64 Votes)
Allah Allah Bol by Ali Noor and Sanjana (0%, 50 Votes)
Kabhi by Abbas Ali Khan (0%, 18 Votes)
Total Voters: 40,250
Loading ...
Culture writer based in New York
Creative director at Teeli and freelance writer
Political, cultural commentator in the media
Culture writer and Ethnomusicologist
Freelance music writer pursuing MA in journalism in Germany