A tenuous peace prevails over Lyari, till late the site of internecine strife. Much of the area's contemporary history is etched in blood, punctured by the crackle of gunfire that continues to haunt citizens till date. Plaintive cries renting the air over 'children' taken too soon constitute a memory still fresh. Whether the calm holds remains to be seen but one thing is certain. The story of Lyari's delinquent has come full circle.
The players remain the same, ones who have survived that is. Ghaffar Zikri, who became ring leader following the killing of Arshad Pappu, is one key player from the days of violence. Zikri and his brother Shiraz are the only gangsters who continue to operate in the area's vicinity. Archrivals include Wasiullah Lakho of Uzair Baloch's gang and Baba Ladla's younger brother Zahid.
Others have escaped to 'safety' abroad. Shahid alias MCB, his brother Shakeel Commando, Mullah Nasir and Faisal Pathan have reportedly found sanctuary in Iran. Ustad Taju is believed to be alternating between Dubai and South Africa where he has business interests.
"Pappu was killed by Baloch's men, Rehman Dakait was killed by SP Chaudhry Aslam and Ladla was killed by security forces at the Pakistan-Iran border. Only (the) Zikri (brothers) remain active in Lyari. Turf wars spread terror till the Karachi operation commenced," an insider told The Express Tribune.
Were their lives compositions, dealing drugs would be the leitmotif. The story dates back to 1964. That was when Rehman Dakait's father Dad Muhammad and uncle Sheru ventured into the hashish trade. Together the two challenged Kala Nag's sway over the business. Nag was later gunned down by police in an 'encounter'.
His son Fazlu (Kala Nag II) and Iqbal Dakait (Bablu) in turn vied with Haji Lal Muhammad (Lalu). Muhammad was Rehman Dakait's mentor and Pappu's father. Over the late 1990s, Rehman Dakait consolidated his hold in Lyari with the backing of individuals affiliated with the Pakistan Peoples Party (PPP). Pappu too joined his father's gang over the same timeframe.
Till 2002, Muhammad controlled drug trafficking in Lyari with Rehman Dakait. The two shared a strong bond, with Muhammad enjoying a great rapport with Rehman Dakait's father and uncles. They experienced a fallout later in the year with Rehman Dakait demanding a cut in profits – a rumoured Rs30 million. An enduring rivalry followed the parting of ways.
In January 2003, Pappu stood accused of killing Baloch's father Mama Faizu. Legend has it that Pappu never intended to kill Faizu, having only abducted him for ransom. After a brief altercation, however, Pappu shot him in the leg and left the injured on a road to bleed to death. Muhammad tried to reach an understanding with Baloch but the latter, determined to avenge his father's death, had already sworn allegiance to Muhammad's estranged protégé.
A turf war between Rehman Dakait and Pappu's gang ensued, with Lyari's delinquent morphing into groups of organised crime. In the early 2000s, Zikri was arrested for a petty crime he claimed he did not commit. He was soon let off, having witnessed the state of those swallowed by the system.
Zikri quickly joined Pappu's gang after being released. During their first meeting, the latter presented Zikri with a task to test his mettle. "Pappu realised I had spark that very moment," Zikri would reminisce later.
In 2006, Pappu was handed down a several-year-long jail term. After the 2008 general elections, Rehman Dakait began ousting Pappu's gang from Lyari with police backing. The ring, then being led by Zikri, held sway over several Lyari areas including Ali Muhammad Mohalla.
Zikri claimed police assured the gang action would be taken against Rehman Dakait and his men too. "You have seen them enter Lyari. If they do not honour their pledge you will see them depart. The Rangers and police will not be able to eject us even if they remain here for 10 years," Zikri would muse when it appeared that Rehman Dakait was being given undisputed control of Lyari.
Amongst all his opponents, most of whom he managed to eject, kill or simply evade, Rehman Dakait found a formidable foe in Zikri. Eventually, he approached Zikri to work with, not against him. Rehman Dakait then dabbled in 'welfare activities' by founding the People's Aman Committee.
His political aspirations were cut short in August, 2009 when he was killed in an 'encounter' by slain SP Aslam Khan. Baloch, who succeeded the deceased, harboured political aspirations of his own and went after his predecessor's foes and erstwhile comrades including Ladla.
The Zikri brothers mostly alternate between the coastal towns of Makran and Hub, both ideal in terms of access to Lyari, which they often frequent. Recently, Zikri found his name flashing across television channels again after members of his gang attacked a Rangers' team. It was a mistake, explained an insider, orchestrated by trigger-happy new inductees.
Zikri, on the other hand, is better known for exercising caution. It is this very survival instinct that has compelled Lyari gangsters back to dealing drugs. "They no longer operate openly," said one former ring member. "They now use women and the young."
"Just the Zikri brothers have at least 50 foot soldiers," a source privy to the workings of the gang said. "They have the advantage of frequenting Lyari courtesy Zikri Mohalla. People from the community support their own."
That Lyari has an uncertain future is a given. Provided the right opportunity, Zikri and his likes are certain to stage a comeback. Dealing drugs is keeping them going for now. How long this can sustain them remains to be seen.
Carnage: Explosion rocks Lyari football stadium in 2013
Hussain Kutchi, the president of the Kutchi Rabita Committee told The Express Tribune he feared the same. "They now use women and the young with no criminal records. As soon as the time is ripe, they will strike." Kutchi said Lyari's young, with no history of crime, could go on to outrank the likes of Rehman Dakait, Baloch and Ladla in the near future was this not put an end to.
While many Lyari residents praised the government and law enforcement agencies for eradicating gang wars in the area, many voiced similar apprehensions. Aged Lyari-resident Akbar Baloch said he hoped peace in the area proved durable. "The government should now focus on infrastructure and education to ensure the young do not follow in the footsteps of Lyari's mafiosi."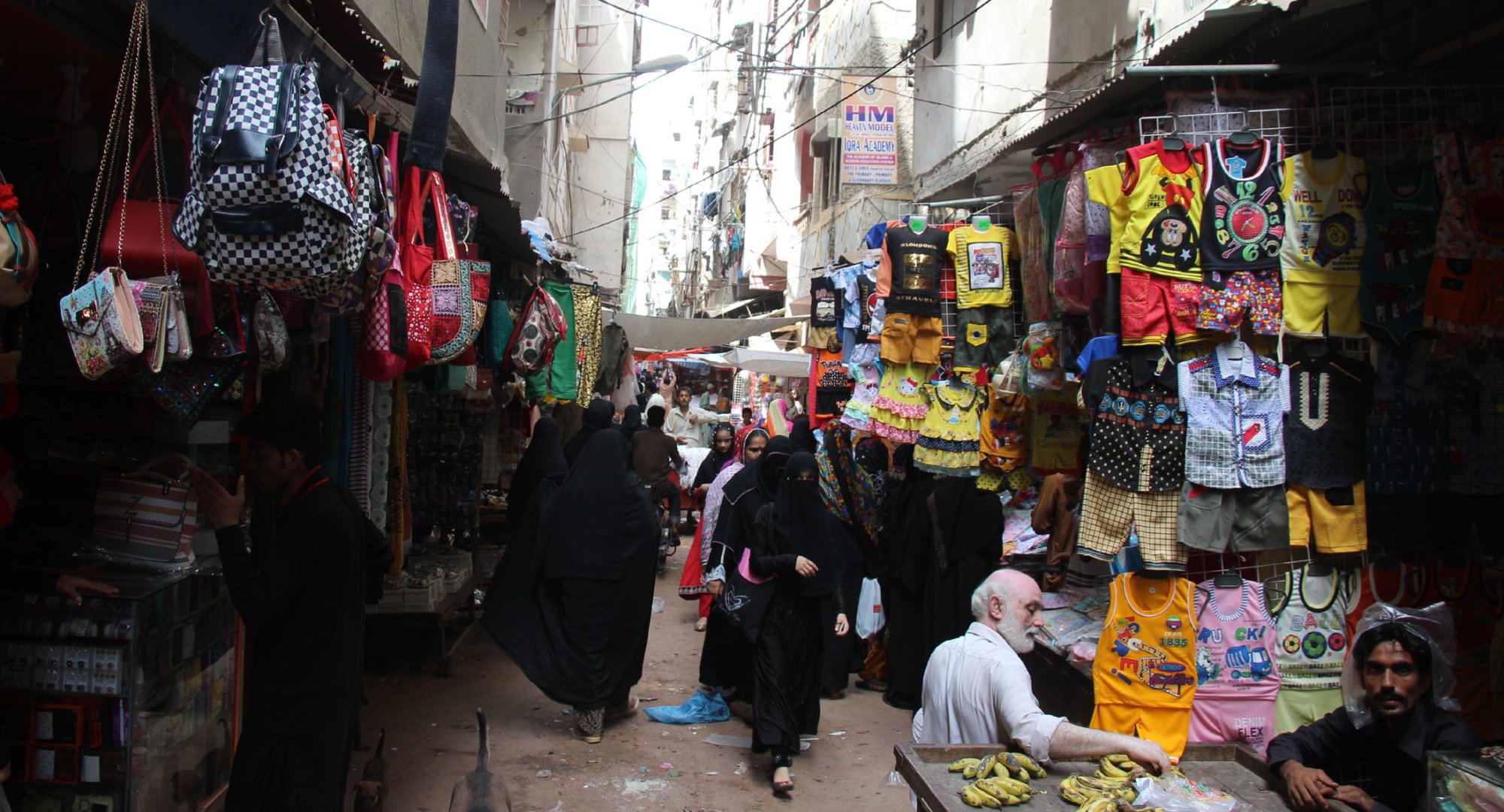 Raja Omar Khattab of the CTD said terming the men "gangsters" was a euphemism. They had spread their tentacles to the entire city. Khattab, who was posted in Lyari while Pappu and Rehman Dakait vied for control of the area, said Rangers and police had essayed a pivotal role in curbing their activities. He also spoke about how the introduction of biometric SIM card verification had complemented their efforts.
Lyari prominent Habib Jan Baloch, well-acquainted with Lyari's delinquent, accused both, the PPP and the Mutahidda Qaumi Movement (MQM) of having fuelled unrest in the area. "Both parties use them to further their own ends," Baloch, now based in the United Kingdom, told The Express Tribune. He also alleged that both parties had been sheltering such elements with an eye on the forthcoming general elections.
Both parties categorically rejected the claims. "Lyari has been a PPP stronghold since 1988. We have never been party to gang wars. Nor have they accrued any benefit. On the contrary, we have suffered losses on this account," veteran PPP leader Qadir Patel said.
"The MQM has zero tolerance for such individuals. We win in Lyari as politics and politics alone remains the sole focus of the party," Aminul Haq of the MQM-Pakistan told The Express Tribune.
Story by: Faraz Khan
Pictures by: Athar Khan
Produced by: Rahima Sohail
Edited by: Saad Saud