Countdown to the World Cup: Groups A and B
In Episode 1 of The Express Tribune's Football Dugout, four football fans analyse the teams in FIFA World Cup 2018's Group A, the players to look out for and whether there's a chance for any major upsets.
Arguably one of the easiest groups at the World Cup, two-time winners Uruguay are joined by Saudi Arabia, Egypt and hosts Russia. While Uruguay are almost certain to top the groups, all of the other three teams will be quietly optimistic about their chances of making it to the next round.
Countdown to the World Cup: Group A
by Express Tribune's Football Dugout
Perhaps no group in World Cup 2018 is as clear cut as Group B, where European champions Portugal and 2010 World Cup winners Spain take on minnows Iran and Morocco.
The gulf in class is aptly reflected in the FIFA rankings, with Portugal (4) and Spain (8) far ahead of Iran (36) and Morocco (42).
Such is the might of the two European giants that the winner of the Spain-Portugal game on June 15 will in all likelihood go on to top the group. However, stranger things have happened in football and both Iran and Morocco will be quietly harbouring hopes of causing an upset for the ages; even though it may well turn out to be nothing but a fool's hope.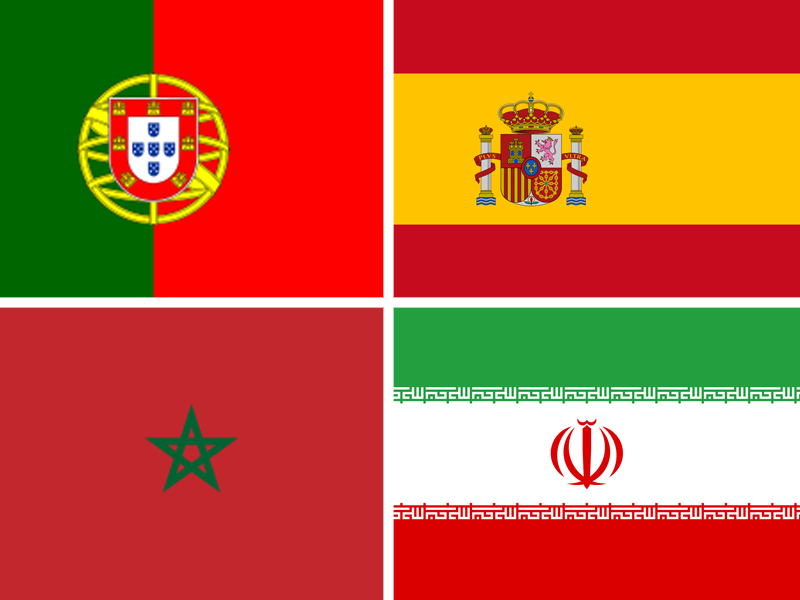 Countdown to the World Cup: Group B
by Express Tribune's Football Dugout
Panel: Ali Hassan Mangi, Jam Najaf Ali, Rahima Sohail and Taha Anis
Edited by: Narendar Khatri